The day of CAO offers is one of the most feared and anticipated for a Leaving Certificate student.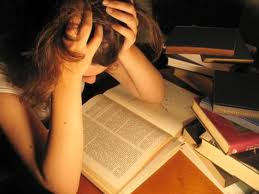 By Caoimhe Ní Chathail
Donegal Daily once again took the opportunity to talk to Gavin, Síofra, Shane and Martina.
It seems that for them and for many of Donegal's students, the future is very bright!
Gavin:
Gavin 'didn't run out of bed, just the usual routine.' He was delighted to receive his number one CAO choice. He won't be accepting it however as his plan is to study Mathematics and Computer Science in Queens, where his acceptance is now definite. Gavin chose the course as it gives him 'a good platform to launch a number of potential careers'. Although he is nervous, Gavin is incredibly excited to begin!
Síofra:
Having woken up at 8, Síofra's computer chose Monday of all days to do 'the mother of all updates' but finally the wait was over. 'Today was (probably) the end of the long road that has brought me all over the emotional spectrum.' Síofra ended up with two choices and though she mightn't have been offered 'the coveted "No 1″', she is still delighted. Síofra will now go on to study Arts (English & History) in UCD; two subjects which have always fascinated her. In terms of her future career, Síofra explains that, 'writing is always the end goal, though what route I'll take, I'm not sure.'
Shane:
For Shane, 'Everything went brilliantly.' His celebrations had still been carrying on the night before and so waking up at 12 to an official offer for his first choice of Architecture in UCD was perfect. Shane chose the course because of his love for drawing and 'creating an intelligent piece of useful art'. Having found Technical Drawing and Construction easy at school, Shane is really excited to begin his course. He also received a scholarship for accommodation subject to his promotion of the Irish language on campus.
Martina:
Describing herself as 'not a morning person', Martina didn't wake up early but when she did, was delighted to find confirmation of an offer for her first choice of Arts in Galway. Martina's plan is to become a French and Irish teacher following her degree. As a self-confessed 'homebird', Martina's thoughts of college 'are being met with trepidation' but she hopes that as soon as she settles in she will find that all her nerves 'will have been for nothing'.
From Arts in Galway to Architecture in Dublin, the variety of courses accepted by Donegal students is vast. We wish all students the very best of luck as they look forward to the next few years of college and wish them all the best in the future!
[ENDS]
Tags: