The mother of a young Donegal girl who took her own life after being bullied on ask.fm has said no amount of changes to the website will bring her daughter back.
The owners of the hugely popular site have introduced changes to the site after public pressure following the deaths of three teenagers.
The changes include a larger 'report button' on the site and to the promise of taking on more moderators to oversee abuse and on-line bullying by users.
However Lorraine Gallagher, whose 13 year old daughter Erin killed herself after being abused on ask.fm, said the changes were not enough.
Lorraine's other daughter Shannon, 15, also took her own life just six weeks after her sister's death.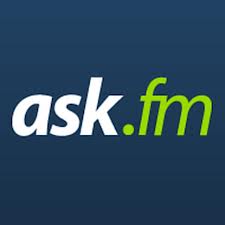 The heartbroken mum from Ballybofey says nothing but full registration on the site to stop people from posting hurtful comments anonymously will prevent others from doing what Erin did.
She told Donegal Daily "The whole issue about ask.fm is that people can post these comments anonymously and this has not changed.
"People can still go on and make vile comments and hide anonymously. It just doesn't go far enough," she said.
"They say they are going to bring on more moderators but unless they bring on hundreds of more people, they simply cannot check all the posts."
Lorraine said there are simply not enough resources at the questions and answers website to patrol trolls making abusive comments online.
"There are up to 20 million people, many teenagers, using the site. They will never be able to check even a small percentage of what is being said.
"The bottom line is that they have to get all people to register so that if they do bully online then they can be traced and held to account," said Lorraine.
Among the other changes promised by ask.fm founders Ilja and Mark Terebin is a registration which means people who do not register will not be able to access all services on the site.
However many can still continue to post general comments anonymously.
However those who do register will allow the site to record the email and IP addresses of users and deal better with reports, it said.
Another proposal is to set up a website for parents to consult to help them understand the questions and answer website.
In a statement the site's founders said: "At Ask.fm we want our users to be able to have fun, share information, make friends and express themselves freely. We also want them – particularly our younger users – to be able to do this in a safe environment.
"In the light of recent events highlighting the impact online bullying and harassment can have on young people, we engaged professional advisers to conduct a full and independent audit of our site and its safety features.
"This audit has now been completed. Based on the findings and the recommendations that were made, we can today announce our commitment to making changes to Ask.fm's existing policies in three core areas: reporting and moderation, registration, and corporate visibility."
Meanwhile the ask.fm site has forwarded information onto Gardai investigating Erin Gallagher's death.
They have received five IP addresses which they believe contain messages of bullying allegedly against Erin.
Tags: