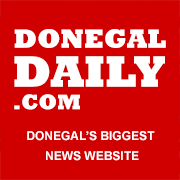 DONEGAL TD Pearse Doherty has called on the Labour Party to pull out of the coalition government with Fine Gael. 
He was responding to Labour Party Chief Whip Emmet Stagg's statement that he can foresee the Labour Party and Sinn Féin linking up in some way in the future.
But Deputy Doherty said: "If Emmet Stagg or anyone else in the Labour Party is really seeking a new form of politics and a stronger left in Ireland then the first thing they need to do is to pull out of the Coalition with Fine Gael.
"The Fine Gael/Labour Government is imposing an austerity regime on the Irish people that is causing mass unemployment, poverty, emigration, the erosion of public services and the worsening of pay and conditions for working people.
"As Labour Chief Whip, Deputy Stagg has ensured that Labour TDs have supported this austerity regime through thick and thin, despite the cost to the many people who voted for the Labour Party in the hope of real change.
"Let the Labour Party pull out of this Coalition and then the possibility of co-operation among parties of the left can be looked at realistically."
Tags: