UPDATED: Gardai have discovered debris from a car which they believe was involved in a hit-and-run incident which left a man dead outside Bundoran.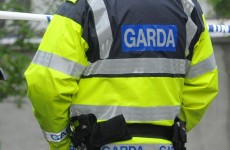 The man, who is in his 40s, was found at the side of a road around 5am this morning.
The man had been struck by a vehicle which failed to stop at the scene.
Fragments from a car were found at the scene and are now being analysed by Gardai who have launched an investigation into the death.
Head of the Donegal Traffic Corps, Inspector Michael Harrison, appealed to the driver to come forward.
"We appreciate people involved in an accident might panic and drive off.
"But we would appeal to them to come forward and talk to us.
"We need to find out exactly what happened," he said.
The victim, who is understood to be from Liverpool but was living in Leitrim.
The man had been socialising in Bundoran but decided to walk home the 5kms to his home.
He is believed to have been 2kms from his home when he was struck at Ardfaran, Bundoran.
Gardai say only people with local knowledge would normally use the road and have appealed for witnesses to come forward.
It is understood the man phoned his wife as he walked home and she came to collect him moments after he was struck by a car.
The road at the centre of the incident has been reopened and a post mortem is taking place on the man's body at Sligo General Hospital.
Tags: