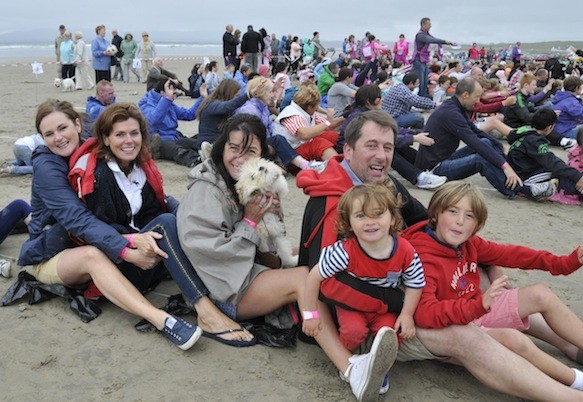 They rocked Rossnowlagh but they didn't rock the record.
An attempt to break the Guinness World Record for the most number of people doing Rock The Boat failed today.
But organisers say they were delighted by the amount of money raised for the fight against Irish Breast Cancer.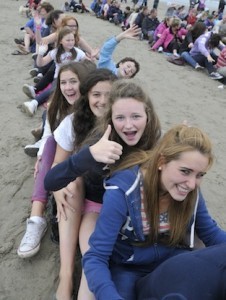 In the end a whopping 896 people turned up for the massive Rock The Boat attempt on Rossnowlagh Beach.
The record stood at more than 1,700 and organisers had been hoping that more than 2,000 souls would turn up.
Despite not breaking the record, organiser Louis McGlinchey said they were delighted by the first attempt and have not ruled out plans for anther attempt next year!
She told Donegal Daily "We were a bit disheartened by not breaking the record but we had a great day.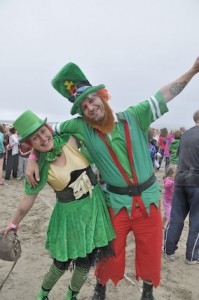 "If we had have got blistering sunshine then we would have smashed the record but you're not guaranteed that in Donegal.
"We raised plenty of money and that was the main aim so it was a success in that way.
"Perhaps we'll get better weather next summer and give it another go then."
ALL PHOTOS BY KIND PERMISSION OF TONY NEE
Tags: