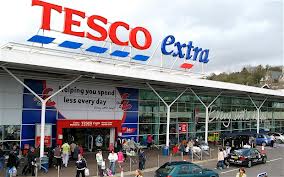 A MERCHANDISING company based in Co Donegal could lose 100 workers after losing a major contract with Tesco – 50 of the jobs here in the county.
Rock Shopfitting Services in Muff – which employs people from both sides of the Border – says it has lost out to a larger French company.
MD Martin McCafferty said today that he feared the jobs losses as a result.
"They don't want to deal with local companies any more," said Mr McCafferty.
"Our merchandising side of the business is being hit. It will hit 50 jobs in Donegal and 50 in Derry.
"They are being replaced by a new global company."
He said that Tesco had claimed they were too expensive – even though he says they know their services are cheaper.
In a statement the company's workers said on a new support Facebook page: "We have created this page to represent us and to highlight our plight over discrimination that threatens our work, lives and jobs.
"If you support us then you support local firms doing local work and contributing to the local economy…you support families and communities."
The Facebook page is here
https://www.facebook.com/pages/Petition-against-discrimination-of-Local-Firms-by-Tesco-PLC/148028802072592
Tags: