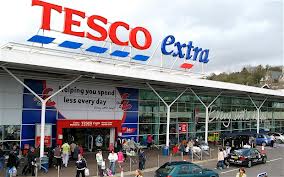 TESCO Ireland has hit back at claims that it is responsible for the loss of 100 jobs – half of them in Co Donegal.
Muff-based Rock Shopfitting Services was employed by the global supermarket giant in its stores here.
MD Martin McCafferty claimed yesterday that his company had lost out to larger companies – even though he believes his prices were up to a third cheaper.
Angry workers have set up a Facebook page denouncing Tesco over the move to award the contracts elsewhere, with a French company picking up most of the business.
But in a statement a Tesco Ireland spokesman said the Co Donegal company had simply lost out in the tendering process.
And the supermarket also said it would welcome tenders for further work by the Donegal company in the future.
"We are aware of Rock Services concerns, but we are satisfied that they are being dealt with fairly and transparently," said a Tesco Ireland spokesperson.
"We have a very competitive but clear tender process and we continue to invite them to tender for work.
"The tender for the most recent contract was won by two Irish entities."
Tags: