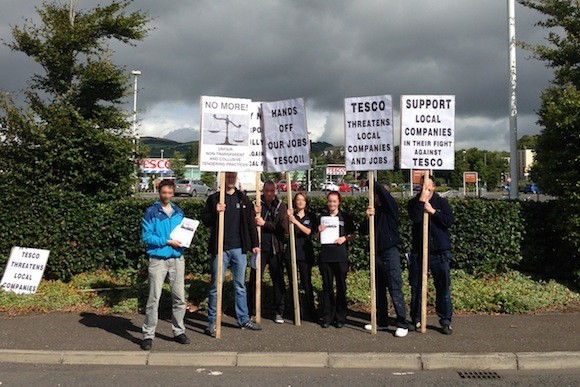 WORKERS with a Co Donegal company who face losing their jobs are picketing Tesco today.
The employees of Rock Shopfitting Services in Muff are angry at losing a contract to a French company to carry out re-fits and merchandising at Irish branches of the British supermarket chain.
Company MD Martin McCafferty said the workers were in Newtownabbey, Co Antrim, today to protest at the loss of 100 jobs – 50 of them in Co Donegal.
"Local companies are losing out to foreign companies in the tender process," he said.
"We are planning more protests in Dublin and other Tesco stores in the coming days."
It's understood there will also be a picket at the Tesco store in Letterkenny.
Tesco has denied discriminating against the Muff company.
It says the tender was awarded fairly and says Rock can tender for future work.
Tags: