Promoted post
Gone are the days when students are judged solely on what mathematical equation they can rhyme off or what poem they ran recite back to front.
Education in our secondary schools now recognises that much broader skills are needed to prepare our young people for the ever-changing world outside the classroom.
One of the many changes planned by the Framework for Junior Cycle by the Department of Education and Skills will be that learning experiences will be formally recognised and recorded in the school's reporting system.
Initiatives such as public speaking, student council, Gaisce award, Green Flag, Young scientist, Musicals, and Sports will now play a greater role in student development as time goes goes on.
As a well-known and recognised Speech & Drama Tutor, Karen Murphy is very excited about working with secondary school pupils in developing these skills.
The Letterkenny-based communications expert has thought long and hard before compiling a framework to help develop the needs of secondary school pupils in these areas.
Her answer is a range of initiatives which will appeal to, entertain and improve all students who participate.
And this framework is already helping students in a number of secondary schools across Donegal.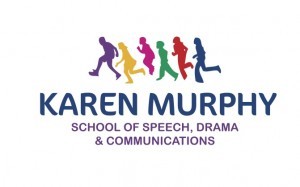 It includes short workshops which will address key skills, such as communicating, being creative, working with others, managing information and thinking.
At the Senior Cycle of Secondary School Karen has a number of specific workshops "Prefect Training" which is being rolled out to a number of schools around the county covering the role of school prefects/monitors/mentors, their skills and qualities and how to apply them, leadership, assertiveness and teamwork.
Transition Year Students can enjoy a 6 week programme (once per week) designed to develop their presentation and public speaking skills.
Karen has a keen interest in enterprise and among pupils' many activities will include the setting up and running a small business as part of their learning. She has mentored and helped to prepare students to present their Mini Companies for County and All Ireland Competitions.
Other courses include an LCA Programme – this courses aim to develop students confidence, self-esteem and social skills through drama. The students will have the opportunity to write, act and record their own work.
Karen has also delivers a short course to help the students who are part of the team, who are responsible for their schools Student Council to understand their roles and responsibilities, the functions of their Council and choosing representatives.
Karen's interactive courses are a fantastic opportunity for students to build self confidence and strengthen personal and academic excellence.
But why take Karen's word for it?
One person who is more than happy with Karen's work is Séan Ó Fearraigh of Gairmscoil Chú Uladh Béal an Átha Móir.
Sean said "Through the use of various drama techniques, the Transition Year Induction Programme allowed students to get together as a group and to develop their team working skills. They began to understand and trust each other and most importantly gained certain self-confidence in working together. All of this while having a great day's fun.
"The Prefect Training Course allowed our school to establish a framework where we could introduce a prefect system for the first time.
"The senior students were very eager to participate after completing this course and had a very clear understanding of what their role was – we are looking forward to working with Karen during 2013/14."
And there are many more such comments from schools who have trusted in Karen to bring these new qualities to our young people as they prepare to go out into the world.
To discuss the needs of your school further please contact Karen Murphy-Gallinagh on 086 6043040 or email karengallinagh@gmail.com
Tags: