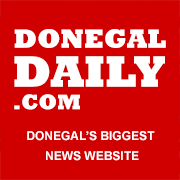 Ogra Ghaoth Dobhair has called for a No vote on October 4 – to keep Seanad Éireann and reform it.
Ogra Fhianna Fáil's Seanad Reform document has been accepted as policy by the senior party.
And the west Donegal branch says that this document if implemented would create a more democratic Seanad, allow checks and balances to be orientated, give Diaspora the chance to vote, scrap the Taoiseach's 11 nominees, and allow for the election of Senators from Northern Ireland and more independent voices of expertise to the Upper House.
"This government was elected on the promise of radical political reform, reform that would benefit us as a nation and help Ireland grow once again in a more democratic and equal fashion. Unfortunately Fine Gael and Labour have broken every promise they've made, and furthermore, have tried to dress self-serving power grabs up as substantive reform," said Conor Kelly from Ogra Ghaoth Dobhair.
"Removing the right of the people of the Gaeltacht to directly elect the members' of Udaras na Gaeltachta and giving the Minister the power of appointment was a most blatant undemocratic abuse of power. This ploy was used to anoint associates of the government to create a majority which they would never have received if direct elections were held.
"The Yes side's campaign has been revolved around spinning untruths about the cost of the Seanad and trying to justify its abolition by making comparisons to other states that function with only one chamber. The facts are that this government has already diluted the power of local government and in the case of Town Councils quashed it completely.
"The Yes side fail to mention that Scandinavian states that operate with one chamber have concentrated incomparably greater power in local government."
He also criticised Sinn Fein.
"Ogra GD was not surprised to learn that the ever populist Sinn Fein Deputy Pearse Doherty was in favour of the abolition of Seanad Éireann," said Kelly.
"This completely hypocritical standpoint must be highlighted and condemned as Dep.Doherty served as a Senator for five years, used it to gain entry into national politics and never missed an opportunity to highlight his Senator Status in press releases. It seems that neither he nor his party would like to see a reformed Seanad that would strengthen democracy but are happy to become bedfellows with the Government. His supporters should question if this referendum was held three years ago when he was a Senator would his stance be the same."