Annual Lough Derg Pilgrim Walk
Sunday 8th September, 2013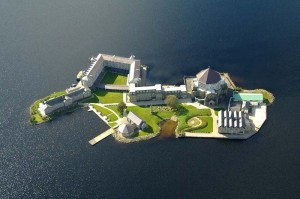 Lough Derg is inviting people to step back in time and walk the medieval pilgrim path that lead pilgrims through the ages to the ancient pilgrimage island.
Centuries ago pilgrims followed this trail to the monastery on Saints Island where the monks then rowed them to Station Island, known today as Lough Derg, to undertake their pilgrimage.
The annual Lough Derg Pilgrim Path Walk is an opportunity for people to visit this ancient site and follow in the pilgrim footsteps of old and experience a little of the history of this unique island, Lough Derg.
On Sunday 8th September the 12k Pilgrim Walk begins at 12 noon with registration at 11.00am.
€20 registration (€10.00 children 16 and under) includes walk pack and supports the Friends of Lough Derg fund.
At the end of the pilgrim path walk, walkers have an opportunity to take the 10 minute boat journey over to Lough Derg and enjoy refreshments and some time on the island.
For more information on the pilgrim walk contact Sharon Hearty, Communications Office, Lough Derg on 071 9861518 (from NI: 028 68632391) or email sharon@loughderg.org
Tags: