A NEW wind turbine has been successfully removed from the lorry which overturned this morning when taking it to the wind farm to replace an older one which was destroyed by high winds several months ago.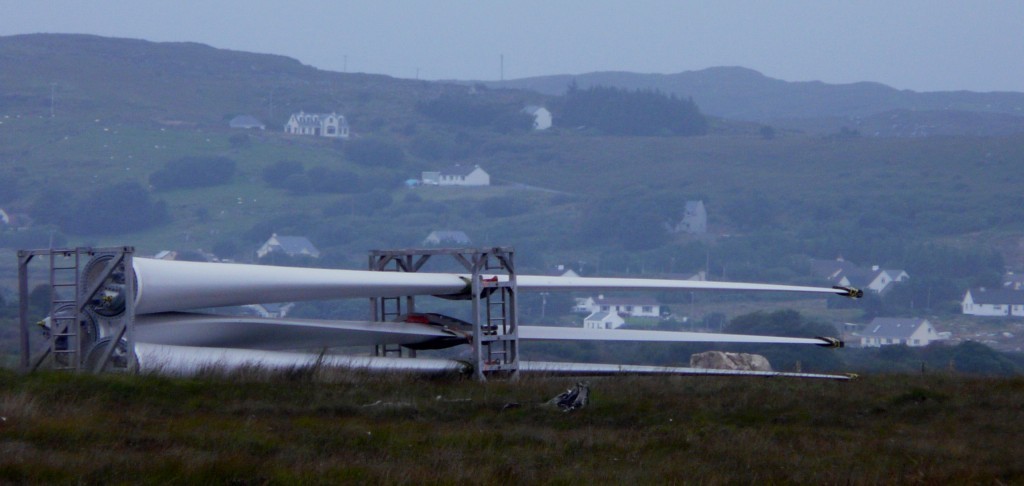 The road between Maas and Ardara was closed as a result of the incident which happened earlier this morning.
The new €1M turbine is now on site and will replace one which fell over during a storm in May.
Two cranes and several lorries spent two days on the windfarm at Loughderryduff, near Mass, Portnoo, as the 245-ft turbine was broken down before being transported to Derry.
The turbine, which has a lifespan of around 25 years, fell just four years after being erected in the eight-unit development.
Tags: