Donegal County Museum opens two new and exciting temporary exhibitions – ' Donegal Sporting Heroes' exhibition and the 'Ulster Sports Museum' on Friday 13th September at 7.30pm.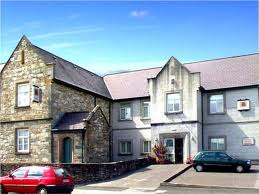 These two exhibitions celebrate our own sporting heroes from Donegal and also from the province of Ulster with a wish to inspire our next generation of sporting stars.
The exhibitions will feature a wide range of sporting memorabilia, information boards and photographs which chart the success of legendary stars like Dame Mary Peters and George Best as well as our own sporting greats from County Donegal in a wide variety of sporting fields from All Ireland Winners in GAA to World Champion Tug of War teams!
The Ulster Sports Museum travelling exhibition celebrates many of Ulster's sporting heroes with many of the most memorable sporting moments captured in picture and in word.
The theme of the exhibition is 'celebrating the past inspiring the future' and we hope that our many visitors young and old will be inspired by the many memorable feats of Ulster's finest sporting heroes.
' Donegal Sporting Heroes' exhibition gives County Donegal an opportunity to celebrate, question and debate all its own sporting heroes past and present with many significant achievements and developments over the years.
Many of these sporting heroes are household names not just in Ulster and County Donegal but all across the sporting world and they represent a sample of the positive relationship with Donegal and sport.
These exhibitions are a partnership between Donegal County Museum, the Donegal Sports Partnership and Ulster Sports Museum Association.
All are welcome to the opening but an RSVP is required by Thursday 12th to Donegal County Museum, High Road, Letterkenny, Co Donegal Tel 074 9124613 Email to: museum@donegalcoco.ie
The exhibition runs until January 2014 and admission is free and all are welcome.
Tags: