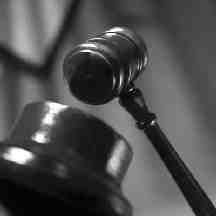 A NUMBER of women argued and fought in a pub after watching Donegal win last year's All-Ireland semi-final, a court has heard.
The incident took place on August 26 last year as patrons of the Shamrock Bar in Ballybofey watched the game.
Before Letterkenny District Court today Clarissa Cairns, from Townparks, Convoy, pleaded guilty to assault, being threatening and abusive in a public place and being drunk in a public place.
Inspector Michael Harrison told the court that the entire incident was captured on CCTV images in the pub and involved a row between several women.
He said the footage showed 19-year-old Cairns dancing in the vicinity of two other women on the dance floor of the pub.
Cairns could then be seen running out to the smoking area of the bar where the offence took place.
"The camera captures the defendant arguing with another female and a row develops. Miss Cairns is involved in that row," said Inspector Harrison.
"It involves a whole pile of girls fighting with each other; it seems to go on for quite a while," he said.
Defence solicitor Donagh Cleary said Ms Cairns made a statement to Gardai saying she was very drunk on the evening in question and later apologised to all concerned.
"She apologised for stuff she wasn't certain she did do," said Mr Cleary.
Inspector Harrison added: "There was a huge amount of alcohol taken."
Mr Cleary said his client deeply regretted the incident.
She was hoping to embark on a career in healthcare and had just returned from a holiday in Seville, Spain, run by the Wider Horizons Project.
Judge Paul Kelly said he would give Cairns "an opportunity" as this was her first offence.
He told Cairns: "When you take part in this sort of behaviour you will find it difficult to travel to other countries in future."
He ordered her to make a €150 donation to charity.
The Shamrock Bar has since closed.
Tags: