Majella O'Donnell is to shave her hair live on The Late Late Show in aid of charity this Friday.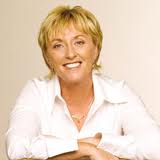 In an exclusive interview following her diagnosis with breast cancer, Majella O'Donnell will tell her story to Ryan Tubridy.
Majella, wife of singer Daniel O'Donnell, also plans to shave her head live on air in a bid to raise much needed funds for the Irish cancer society.
Majella will begin chemotherapy this Thursday and decided to take control of her hair loss.
Speaking in advance of her Late Late Show appearance Majella explained her motivation for wanting to shave her hair live on air.
"I want to do this because I feel strongly that I am just one of thousands of people with this illness. I want to take control of the hair loss associated with my chemotherapy, which I start this Thursday, by deciding when and where to shave my head.
"Having spoken to Daniel, we agreed that we would like to use this as an opportunity to raise awareness and funds. We were both delighted when The Late Late Show and Ryan agreed to facilitate our request."
Majella stressed the reason behind her appearance saying.
"Our aim is to raise as much money as we can. I would love it if anyone who would like to contribute to this most worthwhile cause, could start donating today."
People can donate from today by texting Pink Appeal for the Irish Cancer Society, text 'Pink' to 50300 to donate €4 or CallSave 1850 60 60 60 to make a donation."
John McCormack, CEO, Irish Cancer Society said Majella is extremely brave to take the huge step of shaving her hair on national television.
"Losing your hair to cancer treatment can be a devastating time for many women, as can proactively shaving your hair. The Irish Cancer Society fully support Majella and I personally commend her for bringing light onto such a painful time in her life, in doing this Majella will help other people out there now with breast cancer know that they are not going through this alone.
"The Irish Cancer Society is close to Majella's heart and we are grateful that she is using her own experience to help raise awareness and vital funds for the Society. The Society is 95% funded by the general public, receiving less than 5% government funding, fundraisers liked Majella and so many of you watching are the ones that enable us to continue to provide free, nationwide cancer services and to fund cancer research."
Tags: