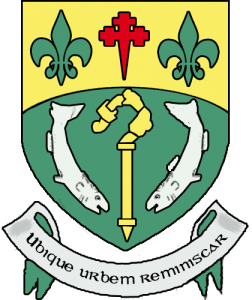 Questions and Answers from the Letterkenny Town Council meeting September 9.
Glenwood Park
Cllr. Dessie Larkin sought answers from the council over the ground behind the houses causing concern for residents in Glenwood Park.
The council replied: "This issue will be looked at in conjunction with the Town Gardener and Town Engineer to see what options there may be to address the issue in the out of season time. "
Main Street Sewerage Problem
Cllr. Victor Fisher asked the council whether any progress has been made on the sewage problem at the backs of shops on Letterkenny's Main Street.
The council answered that:
"Water and Sanitary section of Donegal County Council will host a meeting of all concerned parties when relevant landowners have been confirmed to discuss the extent of the problem and suggest possible solutions."
Turning Railways into Cycle Paths
Cllr. Gerry McMonagle asked Donegal County Council for an update on his motion relating to turning disused railways into cycle tracks.
He was told that DCC are working with local communities to develop an application for redeveloping specific sections of the disused railway. A request for funding proposal is expected to be made to the Department of Transport, Tourism and Sport by the deadline of mid November.
Vandalism at Gartan Field
Cllr. McMonagle asked the council if plans will be made to make Gartan Field more secure following recent vandalism.
The council replied that they had received a signed letter from the residents of nearby Ashbrook Estate. The council said that they intend to respond to this letter to addresses on of the accesses to the Gartan Field.
County Library flooding update
Cllr. Jimmy Kavanagh asked when the council expects the County Library to be fully operational again after the flooding damage.
The Council replied that the main floor providing reading materials was opened 2 days after the flooding. The majority of the damage was done to the upper floor, where research and reference collections are based. It is hoped that a schedule of work will be rolled out and full services will resume as soon as possible.
Footpath improvements at Ashlawn
The council told Cllr. Brogan, who asked for an update, that footpath improvements have recently commenced at Ashlawn.
Drainage along Bonagee Lane
Works to improve the drainage problem along Bonagee Lane adjacent to the Football Club will commence in the next few weeks, the council told Cllr. Brogan.
Tags: