Champagne flowed at National Lottery offices today as the Co. Donegal syndicate from Carrick collected Ireland's latest multi million Euro Lotto prize.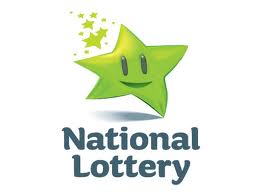 The happy group, who wish to remain anonymous, hit the jackpot on Saturday night and together will share over €2.9 million.
"We can't believe our luck," said one of the syndicate members. "We must've checked the ticket a thousand times. We were sure we'd missed a number or something but now that we're sitting here in National Lottery offices, it's starting to feel real."
The group have been playing Lotto for a number of years.
They haven't made any plans for the windfall just yet but are looking forward to thinking about all the nice things they can now buy.
They picked their own numbers and bought their €8 ticket in John Quinns, Carrick, Co. Donegal. It's the first time the store has sold a National Lottery top prize winning ticket.
This is the 84th Lotto jackpot win for Co. Donegal. Jackpot winners from the county have taken home over €26.1 million in winnings.