Arlene Crossan a student at Loreto Convent ,Letterkenny posted an impressive series of results to win the Ulster Schools Multi events at the recently refurbished Mary Peters track in Belfast.
She returned the following marks – hurdles 12.48;long jump 5.11m;high jump 1.51m a pb; shot with 3.25kg  – 7.64.
She was all set for the final event the 800m trailing by 40 pts in her quest for gold.
Well she nailed it at 2.30 odd for a win and a total of 2904.
It was a good day's work and next time she could head for 3000 plus.
A big thanks to Sharon Bradley and Mum Bernie who travelled with her to Belfast and of course coach Shauna Carlin.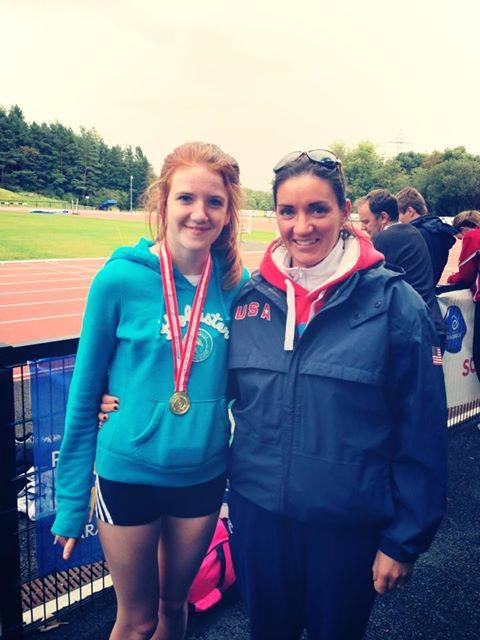 Tags: