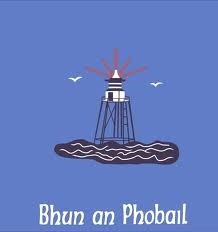 Moville win St Jude's All Ireland Junior 7's
Team: John McGeady, Joe McBride, Ciaran Diver, Danny Murphy, Enda Faulkner, Oran McDermott, Michael Fiorentini, Seamus Hegarty, Jack Keys, Conor O Donnell.
Moville were in a group with Blessington from Wicklow, Kiltane from Mayo, Robertstown from Kildare and Dundrum. From Down, with the top two teams going forward to cup quarter-final and the next two going into the shield quarter finals.
Moville v Blessington (Wicklow)
H/T 3-02 1-02
F/T 5-02 2-04
Moville v Robertstown (Kildare)
H/T 4-01 1-04
F/T 5-05 4-09
Moville v Dundrum (Down)
H/T 2-05 3-02
F/T 4-06 4-07
Moville v Kiltane (Mayo)
HT 1-03 3-06
F/T 2-07 9-09
Quarter Final
Moville v Clonmore (Offaly) (last years winners)
H/T 2-06 1-06
F/T 4-11 4-08
Semi Final
Moville v St Judes (Dublin)
F/T 3-02 0-01
F/T 4-05 1-03
Final
Moville v St James (Cork)
H/T 2-05 1-03
F/T 2-09 2-07
Manager Robert Farren was assisted on the day by Sean McBride and Anton Hegarty
Previously Moville had reached the Shield Final against Na Piarsaigh from Roscommon in 1997, with Seamus Hegarty and Conor O Donnell survivors from that side and Sean McBride had also been involved with that team.
All Ireland titles are not easy won in any grade or any sport for that matter, so it really was a proud day for the management and players of CLG Bun an Phobail.
Tags: