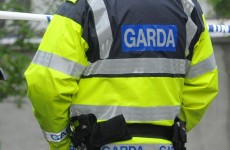 THE state of our policing service and its lack of resources have been revealed in shocking statistics published by Donegal TD Pádraig MacLochlainn
The Sinn Féin politician has revealed that figures from the Court Service have been brought to his attention, confirming that more 38% of garda summons issued by the courts from January 2009 to December 2012 have not been served.
Out of a total of 1, 688,349 Garda Summons issued, 646,509 were not served. Deputy Mac Lochlainn has written to the Minister for Justice, Alan Shatter, seeking urgent clarification.
He said: "John Wilson, one of the two whistle blowers who brought their concerns about how penalty points were being terminated by senior gardaí in to the public domain, has received the data from the Court Service and brought it to my attention.
"At first read these figures make startling reading. This will be a matter of real public concern. I have now written to the Minister for Justice seeking urgent clarification".
Court Service data on garda summons issued and summons not served
Year No. of Garda Summons Issued No. of Summons not served
Jan to Dec 2009 493,635 205,088
Jan to Dec 2010 472,932 183,357
Jan to Dec 2011 360,462 134,477
Jan to Dec 2012 341,320 123,587
____________ ____________
1, 688, 349 646,509
ENDS
Tags: