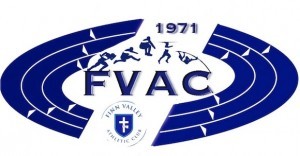 The action continued at Finn Valley AC today as 600 students from secondary schools in the North West enjoyed the cross country races.
Today saw the end of a successful two day programme that had a huge involvement of 1400 people. This was a very encouraging and enthusiastic turnout and indicates that such a project outline could be rolled out nationally, says Club Founder Patsy McGonagle.
Thanks were expressed to the Finn Valley club members that delivered a well organised meeting based on a positive response to an invitation for schools from Tyrone, Donegal, Sligo and Derry to get involved.
RESULTS
1st Year Girls
Name                                                         School
Laura Crossan                               Loreto, Letterkenny
Amy Boyle Carr                              Glenties
Sinead Browne                              St Columbas
Sinead Gallagher                           St Columbas
Rachel Tinney                                Loreto, Letterkenny
Niamh Sweeney                                      St Columbas
Aoife McGrath                               Loreta, Omagh
Zoe Kelly                                       St Columbas
Maria O'Hagan                               Loreta, Omagh
Nikea McGovern                                 Rosses
Team Results
1. St Columba's College Stranorlar      13pts
2. Loreta College, Omagh                             27pts
3. Pobal Scoil, Gaoth Dobhair              62pts
1st Year Boys
Name                                                         School
Sean Corry                                    Omagh CBS
Ben Carr                                        Loreto Community, Milford
Cathir Donnelly                             Omagh CBS
Adam McCrudden                          Crana College
Mathew Murnaghan                       Drmuragh College
Jack Moore                                    Sacred Heart, Omagh
Gorbhan McKenney                       Sacred Heart, Omagh
Ronan Hollywood                           Omagh CBS
Joseph McGovern                          Drumragh College
Michael Doherty                                 Scoil Mhuire, Buncrana
Team Results
1. Omagh CBS                                   12pts
2. Drumragh Intergrated College        45pts
3. Summerhill College, Sligo               46pts
2nd Year Girls
Name                                                         School
Cáelainn McQuaid                         Sacred Heart Omagh
Ellen McGeough                                      Sligo Grammer
Shannon Craig                              Royal & Prior
Coblaith McKenne                          Sacred Heart Omagh
Saskia Boyle                                  Rosses
Edaoin O'Raw                                Scoil Mhuire, Buncrana
Morgan Owens                              Sacred Heart Omagh
Maia Monaghan                                      Loreto Omagh
Clare Murray                                 Loreto Grammer Omagh
Claire Doherty                                    Convent Scoil Mhuire, Buncrana
Team Results
1. Sacred Heart College, Omagh                  12pts
2. Scoil Mhuire, Buncrana                            29pts
3. Pobal Scoil, Gaoth Dobhair              44pts
2nd Year Boys
Name                                                         School
Bryan McNamee                                      Deele College
Aaoran McGlynn                                      Ballinamore
Michael Mullin                               Sacred Heart, Omagh
Noel McLaughlin                                      St Columb's College, Derry
Ordhan Rodgers                                      P.S.G. Gweedore
Jack McLaughlin                                      St Columb's College, Derry
Joseph Doherty                             St Eunan's, Letterkenny
Calvin O'Brien                               Finn Valley College
Marcus McElroy                             Omagh Boys School
Conor Farrell                                      St Eunan's
Team Results
1. Crana College, Buncrana                40pts
2. Sacred Heart College, Omagh                  43pts
3. Scoil Mhuire, Buncrana                            52pts
3rd Year Girls
Name                                                         School
Tonie Moore                                  Sacred Heart Omagh
Christine Russell                            Royal & Prior
Mary Teresa Doherty                     Crana College
Aideen Casley                               Loreto, Omagh
Alison Higgins                               Colaiste Alligh, Letterkenny
Aobhinn McHugh                           Loreto, Omagh
Roisin Devlin                                 Loreto Grammer School, Omagh
Laura Lee Penrose                         Sacred Heart Omagh
Orlaith Fogarty                              Royal & Prior
Ciaria Finnegan                                  Coláiste Alligh, Letterkenny
Team Results
1. Loreta College, Omagh                             17pts
2. Rosses Community School              48pts
3. Pobal Scoil, Gaoth Dobhair              51pts
3rd Year Boys
Name                                                         School
Jack O'Neill                                    Sacred Heart Omagh
Pauric Patton                                 St Columbas
Oisin Donnelly                               C.B.S Omagh
Odhran Rafferty                                      C.B.S. Omagh
Donal Farren                                 St Eunan's
Eoghan Keenan                                      C.B.S. Omagh
Jacob Corry                                   C.B.S. Omagh
Kiernan McMurray                         Summer Hill College
Alan McGinley                               Royal & Prior
Eoin Bradley                                       C.B.S. Omagh
Team Results
C.B.S. Omagh                                13pts
2. Crana College, Buncrana                57pts
3. Rosses Community School              63pts
Senior Girls
Name                                                         School
Eilish Flanaghan                                     Sacred Heart Omagh
Karen Gallagher                                      Royal & Prior
Roisin Flanaghan                           Sacred Heart Omagh
Kirsty McElwaine                           Coláiste Alligh, Letterkenny
Aine McGrath                                Sacred Heart Omagh
Kathleen O'Donnell                        P.S.G. Gweedore
Emer Kelly                                     Loreta Grammer Omagh
Michaela Morris                             Loreta Grammer Omagh
Tara O'Donnell                              P.S.G. Gweedore
Catherine Cunnigham                        Loreta Grammer School
Team Results
1. Sacred Heart College, Omagh                  9pts
2. Loreta College, Omagh                             25pts
3. Pobal Scoil Gaoth Dobhair               36pts
Senior Boys
Name                                                         School
Oisin Gallen                                   St Columba's College
Dayle Gallagher                                      Ballinamore
Jack Boyle                                     R.C.S
Brendan Collins                                       C.B.S. Omagh
Jack McBride                                 St Columba's College
David Gormley                              C.B.S. Omagh
Mark McPaul                                  Errigal College
Nathan O'Neill                               Drumragh, Omagh
Enda McBride                                St Eunan's College
Ciaran Curran                                    Drumragh, Omagh
Team Results
St Columba's College, Stranorlar    16pts
2. C.B.S. Omagh                                21pts
3. Rosses Community School              38pts
Tags: