A burglary victim has demanded that Letterkenny Town Council hold an emergency meeting to discuss break-ins in the town.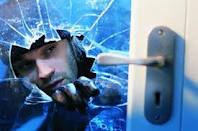 The young man spoke out after his home was broken into in recent days.
It comes as another spate of burglaries in the town in the Glencar area on Friday night/Saturday morning.
The man told Donegal Daily that councillors cannot just admit there are burglaries in their town but must do something about it.
"I am sick and tired of hearing our councillors saying it is awful and terrible when someone has their home broken into.
"We all know that but what is going to be done about it?
"We need action. We need these councillors to sit down with Gardai and come up with a plan to stop this epidemic of burglaries that is taking place in our town," he said.
The man added that it is only a matter of time until an elderly person is seriously hurt or killed if they disturb one of these thieves.
"It is only a matter of time but we have the chance now to stop that happening.
"Our councillors need to lead the way on this and take action," added the man.
Tags: