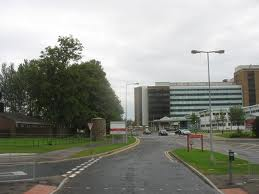 People living in Donegal and using addresses in Derry to obtain free health care are to be targeted in a new initiative by the UK Department of Health aimed at tackling fraudulent health claims 
It is estimated false claims are costing the UK Health Service £0.25 billion a year.
The Health Department in the North has launched a number of initiatives to combat the problem which ranges from people claiming free prescriptions to consultants claiming for unworked hours.
Northern Health Minister Edwin Poots said the people wrongfully obtaining free treatment at Altnagelvin Hospital was an issue investigators would be looking at.
Mr Poots said: "With it costing up to 100 euro for using emergency departments it is very tempting to say you are a resident of Northern Ireland.
"That is an issue, certainly at Altnagelvin. We would never refuse anyone a service but it is an issue if not a resident in Northern Ireland and we have to recoup that money."
Tags: