People in Inishowen are keeping their children indoors in the wake of an incident in which two children were approached by a stranger.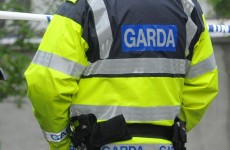 According to Cllr Ciaran MacLochlainn, parents on the peninsula are living in fear of the worrying incident.
Two schoolchildren, one in Bridgend and the other in Buncrana, were approached by a man in a blue or silver-coloured car.
The man is reportedly said to have offered them sweets to get into his car.
Cllr McLochlainn said "There is a genuine fear and many parents are refusing to allow their children outside the front door.
"It may turn out to be an innocent scenario but we must treat it seriously while the Gardai carry out their investigations.
"After the horrific situation in Athlone, you simply cannot blame parents for being cautious."
The Sinn Fein Buncrana Town councillor said that many parents are now talking about not allowing their children out to 'trick or treat' at Halloween.
He appealed to people and businesses to co-operate with Gardai and allow them to get to the bottom of the investigation.
"Unfortunately people are having to have 'that conversation" with their children about stranger danger and the evils that is in today's world.
"But people need to be extra vigilant and report any suspicious behaviour and to do simple things like taking note of license plates," he added.
Tags: