Donegal computer users have been warned about a lethal new virus which is almost impossible to remove.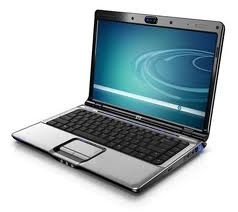 The virus infects your computer and locks or blocks you from logging into your computer but also disturbingly encrypts all the files on the computer.
This is a more advanced version of the Irish language ransom virus first reported by Techie2u Mobile Computer Repair's to Donegal Daily in 2012.
That virus can be removed with a few hours work and your computer can be returned to you the next day with all your files intact with a fully functioning computer as good as new.
However this new more advanced version of the ransom virus uses a very different approach, it will display a message trying to extort between €100-€300 from you, and it can equally infect home or business users computers.
It encrypts or locks all the files on your computer including your Photo collection, Documents, Spreadsheets, Client Database records and Company Accounts files. This new development could potentially have a devastating impact on any Business.
It will display a timer on the computer screen and if you do not pay via online money transfer systems within the time displayed on screen the key to decrypt or unlock the files on your Computer is deleted forever.
At the present moment there is no possible way to unlock or decrypt the files as it uses 1024-bit RSA standard encryption. The virus itself can be removed from the computer however at the present time it is not possible to unlock your files and they will remain encrypted and completely unusable to you.
This new virus is so advanced it will encrypt files in devices attached to the infected Computer including portable hard drives, mapped network drives and even files stored on online backup storage systems. If you pay the ransom there is no guarantee that your files will ever actually be unlocked. This has all the hall marks of "game changing" event in the fight between I.T. good guys and bad guys.
Techie2u has warned clients about the virus and has created an emergency email account for any one that has concerns about their company Data security and will advise them on the correct course of action to take to safe guard there information.
If you have been affected by the virus email ransomvirushelp@gmail.com
Tags: