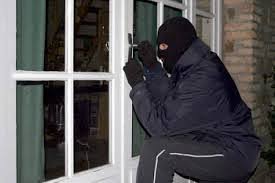 COMMUNITY ALERT: A BURGLARY gang is operating in east Donegal this weekend with an elderly farmer the latest victim of crime.
People living in the area should be on the look-out for suspicious activity, check on neighbours and secure their property.
The gang is driving a wine-coloured car; however the make and model of the car is not clear. Gardaí are investigating.
The latest incident happened near Raphoe.
A farmhouse was broken into and televisions stolen. When leaving the property, the burglars hit the side of their vehicle, smashing the wing mirror – a wine-coloured wing mirror cover was found at the scene.
The incident happened at the end of a long private lane and the thieves were cocky enough to drive past several other homes on the lane without fear of being caught.
"Thankfully the elderly farmer wasn't at home at the time," said a neighbour.
"Gardaí told us the farm house was chosen because it is in a secluded area and this gang is deliberately targeting the elderly.
"We'd be grateful if Donegal Daily were to highlight this to try to prevent further break-ins."
Done.
Tags: