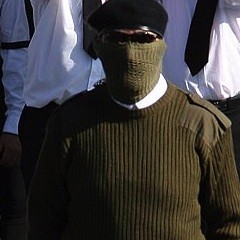 GARDAÍ have launched an investigation into the presence of makes paramilitaries today at the funeral of veteran republican Joe O'Neill.
Armed Gardaí surrounded St Joseph's Church in Ballyshannon for the funeral today of the former Republican Sinn Fein activist.
Masked men from the Continuity IRA formed a colour party for the funeral.
Anti-terrorist gardaí filmed the proceedings.
It's understood officers have now launched an investigation in an attempt to identify them.
Sources say they know several of those who took part in the paramilitary display.