Well-known Letterkenny man Frank Larkin has been awarded a top position in Spina Bifida Hydrocephalus Ireland.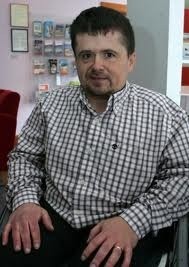 Frank, a member of the Donegal Branch branch, was elected as National chairperson of the group at the National conference of the organisation in the Clarion Hotel in Sligo.
The theme of the conference was "Positive life choices". There were around 200 delegates from around the country at this very informative event which is the annual highlight of the events of the organisation.
A peer support pilot project was also launched and this will be a huge undertaking by the organisation which it is planned to eventually roll out nationwide.
Tags: