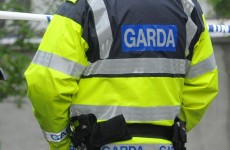 THERE has been an upsurge in the theft of TVs in raids by burglars, Gardaí in Donegal said today.
Local Garda Crime Prevention Officer Sergeant Paul Wallace told Donegal Daily: "In a number of burglaries to residential homes in recent weeks it has been noticed that amongst the items stole are televisions, normally flat screen LED/LCD models.
"This is unusual as it has not been the trend for the criminal to target televisions from the home and one possible reason is the coming on stream of SAORVIEW and the necessity in some cases to upgrade your television to receive the signals. This may have led to an increase in demand for Saorview enabled televisions.
"It is important for the public to be aware that ' buyer beware' as if you are offered and purchase a stolen television you have no title to it and you are in possession of stolen property.
"Remember if it sounds too good to be true it normally is ! by purchasing you are feeding into crime in your county and in your community."
Householders are urged to note the make and serial number and use a covert (hidden) mark to mark your tv an ultra violet marker may suffice. Better still take a photograph of the TV with the serial number and mark and it may be beneficial in proving ownership if it is stolen and also prove less attractive to the thief.
Tags: