A catalogue of court cases have had to be adjourned at Letterkenny Circuit Civil Court because one of the county's leading engineers was not available.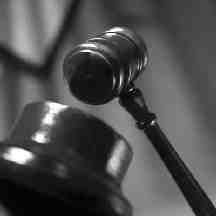 A number of solicitors and barristers were forced to make applications at today's opening sitting of the two week court term because of the hitch.
The court was told that highly-respected engineer Francis Harvey could not attend as he had been hospitalised for a back complaint in Dublin.
In once case, barrister Damien Crawford said Mr Harvey's first-hand evidence was vital to his case.
Visiting Judge Petria McDonnell was told that Mr Harvey was part of several cases on the schedule for the upcoming court sitting.
Judge McDonnell said she would review each case and would rule as she determined.
After reviewing the cases put before her, she agreed to adjourn the cases until Mr Harvey is well enough to appear.
Tags: