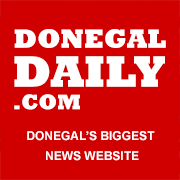 The Buncrana Youth Drop-In is starting a Girls Only Club (GO Club).
This Club will be meeting on Saturdays between 1 & 2pm and will provide a safe place for teenage girls aged 12 to 16 to hang out and enjoy different projects, such as fashion, design, photography and art.
An Ice Cream party will kick start the GO Club on Saturday 12th October, 1pm at the Buncrana Youth Drop-In, Main Street Buncrana. Ice Cream, Music and Girl Talk! What more can girls ask for!
This project will be run by female Youth Workers. Contact Jessica Dalton 0863627300
Tags: