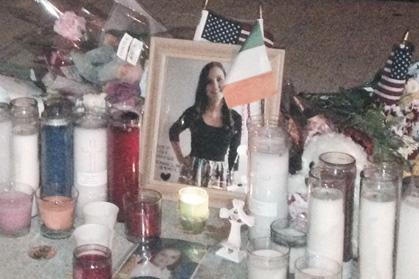 DONEGAL ex-pats in New York have been comforting family and friends of a teenage girl killed in a car crash.
Kalie Gill, who was 15 and from Fenagh, Co Leitrim, died after the driver of a car had a heart attack leaving a church fete and crashed his car into a group of people 
Her sister Lindsay, 12, is in a critical condition in hospital.
The girls moved to New York recently to begin a new life and were among 500 people at a church festival on Friday night in the Irish-American suburb of Woodlawn, New York.
The Irish community locally – including many from here – held a candlelit vigil near the scene of the tragedy.
Two 13-year-old girls were treated for minor injuries at Lawrence Hospital Center in Bronxville.
"It's a day of sorrow," said Father James Healy.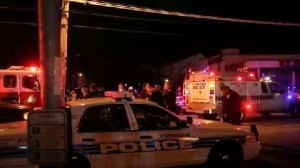 "Our hearts go out to the family of the child who died and the child who was injured," he said earlier.
"It was a terrible accident. It wasn't planned. The car somehow went out of control. The poor teacher who was driving, she's such a lovely woman. How will she recover? We feel sorrow for the families involved."
Kalie's parents Damien and Karen Gill and their children had moved back to Fenagh some years ago where they purchased Quinn's Pub. Earlier this year they decided to move back to New York.
Tags: