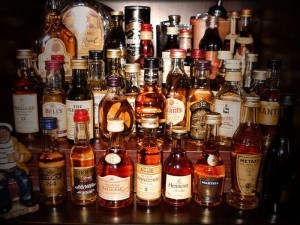 STRUGGLING Donegal publicans have been given 'another kick in the teeth' with another tax hike on beer in today's budget, representatives say.
Gerry Rafter, President of the Vintners' Federation of Ireland (VFI) told Donegal Daily: ''Today's announcement is a kick in the teeth for publicans across the country. The Minister's decision to raise the excise by 10 cent a pint will put further pressure on an already fragile industry.
"Since 2009 over 6,000 jobs have been lost in the industry. We estimate that this measure will put a further 2,000 jobs in jeopardy in the next 12 months. Most pubs are family run business in towns and rural parts of Ireland, often where there is little other employment.
"These jobs needed protection. Instead they got a wallop. Our organisation warned Minister Noonan that any changes in excise would cause havoc in the pub industry. He chose not to listen and that will result in more people on the live register and more Social Welfare Payments.''
Mr Rafter continued, ''The further increase in excise of 10 cent on the pint will only serve to widen the disparity between the on trade and off trade, encouraging the misuse of cheap alcohol being sold by supermarkets that sell alcohol as a loss leader."
The VFI welcomed Minister Noonan's decision to maintain the 9 percent VAT rate on the hospitality sector but this is cold comfort to an industry that has been further hammered by this excise hike.
"The mantra from this Government is that job creation is their number one priority. Budget 2014 was a great opportunity to practice what they preach. However this attack will drive a dagger into the heart of our industry.'' concluded Mr Rafter.