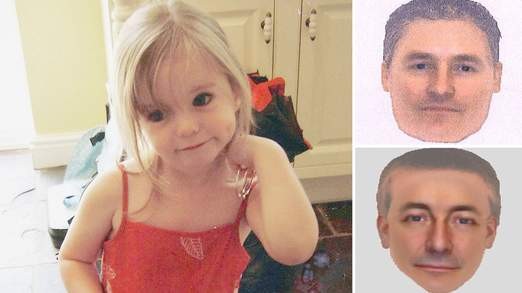 KATE and Gerry McCann have said they are "absolutely delighted" with the "overwhelming" response to a fresh appeal about Madeleine's disappearance on the BBC this week.
More than 1,000 calls and emails were received by British detectives
Several people are said to have given the same man's name after e-fit images and a reconstruction were shown.
Madeleine was just three when she disappeared from her parents' holiday apartment in Praia da Luz on 3 May 2007.
She had spent that Easter in Donegal with her family – her grandparents are from here.
Det Ch Insp Andy Redwood, the officer leading the inquiry, is to make similar appeals on Dutch and German TV tonight.
Police released two e-fits of a man seen carrying a child in Praia da Luz at 22:00 on the night Madeleine went missing.
The man was spotted by a family from Drogheda.
It was also revealed that they now suspect Madeleine could have been taken up to 45 minutes later than previously thought – just before her mother returned to the apartment to check on her.
Tags: