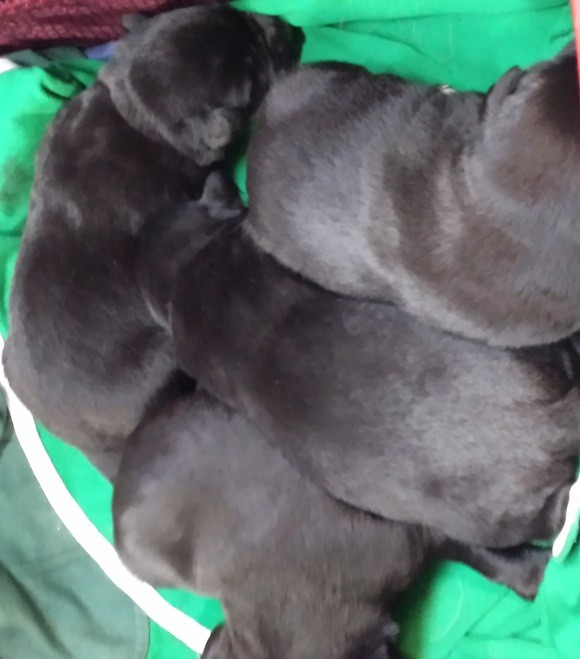 ANIMAL welfare experts have made an urgent appeal for help after these five pups were found dumped at the side of a road.
Donegal Pet Rescue is urgently seeking a foster bitch to help care for the animals.
Ryan McCauley from DPR told Donegal Daily: "We got a call this morning to our helpline from a member of the public who was out walking in the Ballbofey area and came across a box.
"He told us that there was pups in the box. We met him this morning in Letterkenny pets and we were horrified to see five labrador cross pups approximately one week old inside."
The charity urgently need a foster bitch to help these pups survive as milk from a lactating bitch will hopefully keep them alive at this tender young age.
"We also want to appeal to the public for any information on who might of dumped these wee pups in such a manor as to leave them to die and we are very worried for the welfare of the mother of these pups," said Ryan.
"We at Donegal Pet Rescue are horrified that in this day and age with so much help available that someone can be so cruel as to put 5 pups in a box and leave them at the side of the road and God only knows what state the poor mother is in."
He added: "So please if anybody has a lactating bitch that might let these poor wee pups latch on then please get in contact with Donegal Pet Rescue , we will provide you will all the help we can to keep these little darling alive to they are strong enough to wean and hand feed."
Email Ryan on ryanmccauley@ymail.com or via DPR Facebook page.
Tags: