BREAKING NEWS: GLENSWILLY are 2013 Senior County Football Champions.
They easily saw off Killybegs in the final at MacCumhaill Park in Ballybofey this afternoon with their county stars – and in particular Michael Murphy – proving the massive difference.
Both Neil Gallagher and Michael Murphy found the net in a superb 16-point win for the 2011 champions who are taking the Dr Maguire Cup back to the Glen this evening after a winning scoreline of 3-19 to 2-06.
Glenswilly had led by just a point at half time – 1-07 to 2-03 in a goal-dominated first half in which Murphy was superb.
But Man of the Match Murphy was even better in the second half, setting up the Gallagher goal early on before back-heeling a ball which new county team mate Ciaran Bonner converted.
The Ireland International Rules captain showed no hangover from yesterday's game against Australia to score after just 15 seconds with a superb point.
And he added a second a few minutes later after winning the ball and taking a foul in the process – sticking the free over the bar.
Murphy was going for a hat-trick of scores a short time later but ended up on the ground clutching his ankle.
Killybegs finally responded – with a fortunate goal.
Christopher Murrin sent in a high ball, O'Donnell misjudged and the ball ended up in the back of the net.
Murphy did get his hat-trick a short time later – from the penalty spot, sticking the ball away.
Killybegs went ahead again however; this time Hugh McFadden fisting to the back of the net – 2-0 to to Murphy's 1-02.
Murphy was on the end of some heavy challenges, and ended up being yellow carded himself as the game became scrappy and the half-time whistle went on a scoreline of 1-07 to 2-03 to Glenswilly.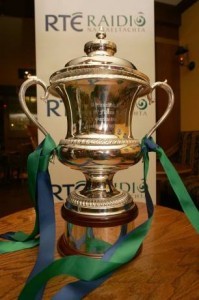 But the second half saw Glenswilly's experience tell and they went on to see off the game with a superb performance.
Murphy set up county team mate Gallagher for his side's second goal and when Jason Noctor was sent off for another yellow card offence – and another foul on Murphy – the game was over as a contest.
Then the Donegal captain cheekily back-heeled the ball Keelan McFadden who squared for Bonner to add the third goal.
The points were raining in too throughout the second half with Gary McFadden hitting some superb points.
Final score Glenswilly 3-19, Killybegs 2-06.
Glenswilly manager Gary McDaid said afterwards: "It's an incredible day and we have now won our second senior title."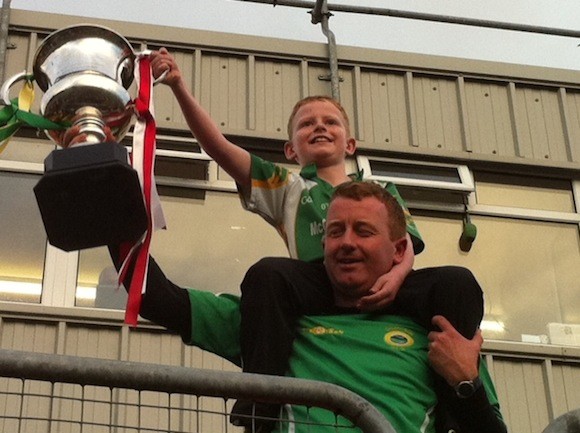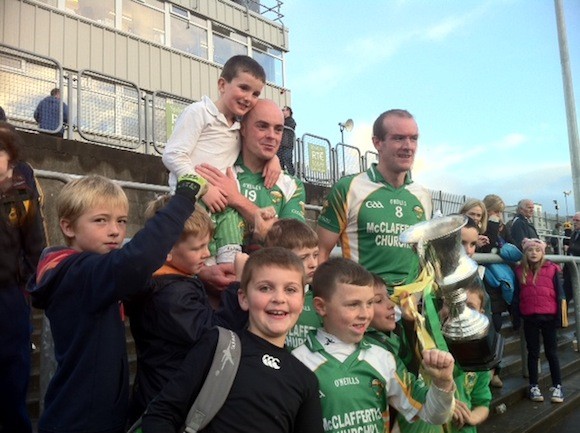 Tags: