A Donegal man has made legal history by becoming the first case to be heard under the new insolvency regime.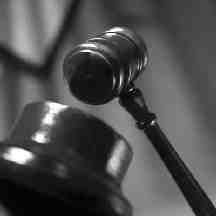 The man was granted protection from his creditors for 70 days when his case was heard today at Monaghan Circuit Court.
Over the coming weeks his personal insolvency practitioner is expected to agree a deal with his borrowers.
The case concerning a six figure debt was brought by New Beginning lobby group.
Ross Maguire SC of New Beginning said that experience of similar cases in Britain suggested that up to 70% of debts could be written off in such deals.
However, it would require the borrower to meet an agreed schedule of repayments over five years.
At the end of that period the remaining debt would be written off.
Insolvency Service of Ireland CEO Lorcan O'Connor said that he welcomed today's development.
It is expected that there will be further cases in the coming weeks these will include Personal Insolvency Arrangements for mortgage borrowers.
Tags: