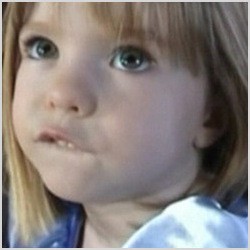 BREAKING NEWS: The Portuguese police are to request that the Madeleine McCann investigation be reopened, it is being reported in the Portugese media.
Police in Oporto have been reviewing the case and have identified a number of issues they wish to clarify, local TV stations report.
It follows pressure from the British authorities in recent weeks including the BBC1 CrimeWatch programme which threw up even more new leads in the case which were missed by the original Portugese police team.
Madeleine has been missing since May 2007.
British detectives re-investigating the case believe she was snatched from the room of her apartment.
Several new suspects have emerged as a result of the investigation.
The case is being closely followed here in Co Donegal where Madeleine has many relatives.
Her grandparents are from the county.
Tags: