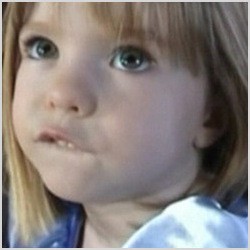 BREAKING NEWS: Portugese police have tonight confirmed the have officially re-opened their investigation into the abduction of Madeleine McCann.
It's understood they have found "compelling new leads" in their hunt for those behind the taking of the three-year-old from her holiday apartment in May 2007.
The breakthrough gives renewed hope to parents Gerry and Kate, and all of their cousins here in Co Donegal.
Portugal's attorney general said "new elements of evidence" justified the "continuation of the investigation", which was shelved by police in 2008.
Madeleine's parents said they hoped for "the answers we so desperately need".
Scotland Yard began a review of the case in May 2011 – codenamed Operation Grange – and opened a formal investigation in July this year.
The launched a new call for help on CrimeWatch on BBC TV 11 days ago.
Portuguese police said a review team had been working since March 2011 to look back through information from the original investigation – and this process had uncovered potential new lines of inquiry.
Judges say there are now grounds to re-open the investigation.
Assistant Commissioner Mark Rowley and Det Ch Insp Andy Redwood met senior Portuguese police in Lisbon last Thursday for a briefing on the new lines of enquiry, which are "separate" to those being followed by the Met.
Gerry and Kate said they were "very pleased" the Portuguese inquiry, which will run alongside the Met operation, was being reopened.
"We hope that this will finally lead to her being found and to the discovery of whoever is responsible for this crime," they said.
UK Home Secretary Theresa May welcomed the development, saying: "I hope what we are going to see is a resolution of this case for the sake of Maddie's parents and family."
Tags: