WORLD championship silver medalist Jason Quigley is home!
And he got a hero's welcome when he arrived at Dublin airport today – before making his way back to the Twin Towns.
"It's great to be home," said Jason, who made history by being the first ever Irishman to reach a world championship final.
"I've been overwhelmed by the messages of support. I'm looking forward to getting home and resting."
A large crowd of supporters greeted Jason at the airport – including family and friends.
There will be a homecoming party tomorrow evening at the Finn Valley Centre.
Patsy McGonagle, from Finn Valley AC, said: "Jason is a fantastic role model.
"He is so dedicated to his sport and he is someone for young people to look up to.
"His achievements this week have been world class and we are going to see bigger and better things from this great Donegal athlete."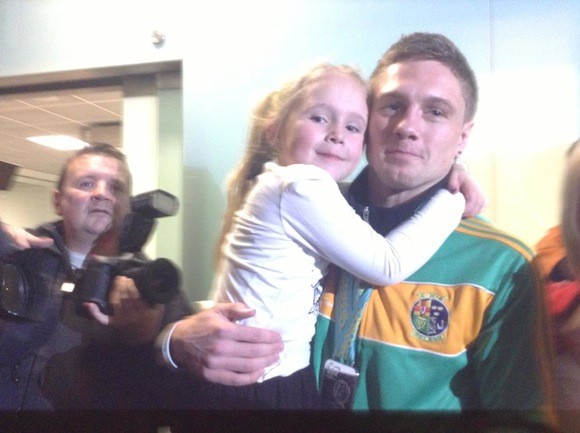 Tags: