A couple celebrating their wedding returned home to find more than €10,000 worth of damage had been caused to their home.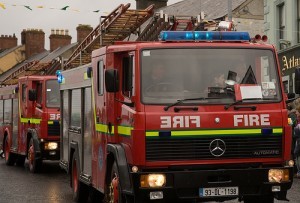 The mysterious attack happened in the Glencar Irish area of Letterkenny on Saturday.
The groom was made aware of the attack during the course of the day but did not tell his bride as he did not want it to spoil her day.
Gardai believe the attack was arson and was premeditated.
A number of sheds and two vehicles were damaged but the main part of the couple's home escaped serious damage.
Local town councillor Gerry McMonagle told Donegal Daily the couple, who are in their late 20s, are mystified as to why they were targeted.
"The man is mystified and at a loss as to why they were targeted like this.
"It doesn't matter what the reason for, this should never have happened and it is really a low thing to do.
"This man had to get married knowing the someone tried to burn his house down. It's just awful.
"Thankfully nobody was hurt but it's hardly the perfect way to have started a married life together.
"This attack happened in broad daylight and anybody who seen anything should contact the Gardai," he said.
Tags: