Missing Maddie McCann's parents have described new reports that a former hotel worker allegedly kidnapped their daughter as "pure speculation".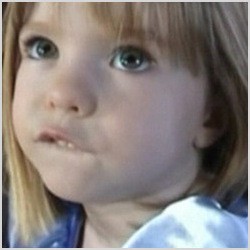 It was reported that detectives in Portugal have interviewed the widow of a 40-year-old man who used to work at the Ocean Club holiday complex in Praia de Luz.
This is the hotel where the McCanns were staying when their daughter disappeared on May 3, 2007.
The Portuguese daily Correio da Manha said he had been fired from the hotel and may have been seeking revenge.
He died in a tractor accident in 2009 but police have interviewed his widow as part of their new investigation, according to the newspaper.
Clarence Mitchell, who represents Kate and Gerry McCann, said tonight: "We are aware of reports in the Portuguese press.
"They are pure speculation and the McCanns are not going to give a running commentary on every new report."
Tags: