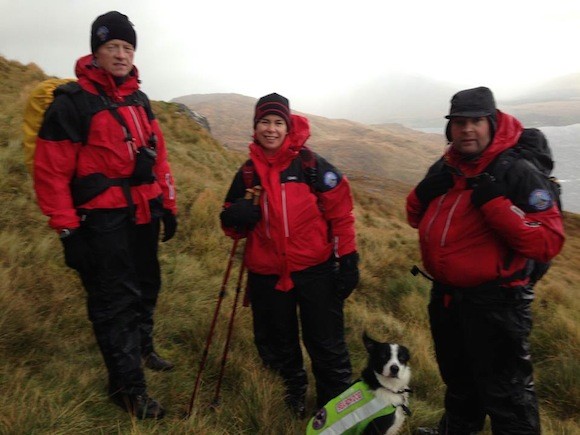 Mountain Rescue Teams from Donegal and Mayo have stood down the massive search for a missing hiker in the Mweelrea area after his body was found earlier.
The body of Geoff Rowden, 38, has been removed to Mayo General Hospital in Castlebar for post mortem examination.
Today was the fourth day of one of the largest search operations ever mounted in the west of Ireland with mountain rescue teams from Donegal, Galway, Sligo-Leitrim and Dublin-Wicklow all responding to Mayo's initial request for help and as the situation escalated every Mountain Rescue Team in the country, North and South, were scrambled to assist.
The Dublin-based hiker had travelled to Mayo on Tuesday and it was his known intention to camp out in the Doolough valley after a summit climb in the Mweelrea area.
The Mountain Rescue teams were also assisted by members of hillwalking clubs, the Civil Defence, the Cave Rescue team, Coastguard volunteers, gardaí and civilians. The Coastguard helicopter from Sligo was also involved but was hampered by low cloud and poor weather.
Donegal Mountain Rescue Team would like to commend team members Brian Murray; Helen Donaghue; Martin Toye and Garret Wilson with his search dog, Cody; for giving so freely of their time and representing the team so well over the past two days in difficult conditions.
Tags: