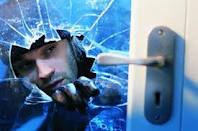 FAMILIES are set to fight back against a crime wave sweeping Letterkenny.
After a series of thefts and burglaries residents of the town are hoping a new Neighbourhood Watch scheme in the various communities of the Co Donegal town will help stop more crimes.
It's being led by Noel Sweeney, boss of the Swilly Drive group.
He has organised a meeting on Monday evening in the hope that a coordinated series of groups will help to turn the tide on the criminals at a time when Garda resources are at an all-time low.
Co Donegal crime prevention officer Garda Sgt Paul Wallace will address the meeting and give advice on how to set up the neighbourhood watch schemes.
"We are meeting at the Silver Tassie on Monday night," Noel Sweeney told Donegal Daily.
"We want people from all parts of Letterkenny and the surrounding townlands like Woodlands, Ballymaleel, Loughagannon etc.
"It's an information meeting at this stage, but I do believe something needs to be done and I believe residents can help."
He added: "As a wise old man once said..'don't say you weren't told'."
The meeting starts at 8pm.