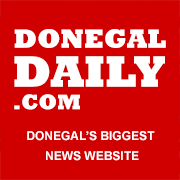 FIRE crews have been hailed as heroes after saving the life of a pensioner in a fire at a pub.
The 93-year-old was asleep above Hughie's Bar in Killybegs when the fire was spotted at 8am yesterday.
The woman, mother of pub owner Hugh O'Donnell, was unhurt.
Mr O'Donnell has praised fire crews for their fast response.
A second bar at the premises on Main Street was unaffected by the blaze.