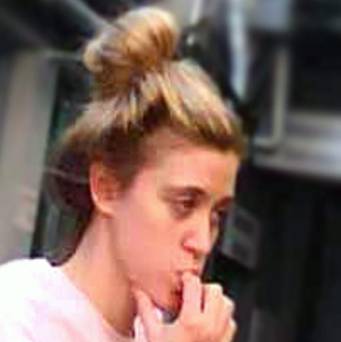 Garda – Operation Shepard -Identification of female found by Gardai on O'Connell Street on 10th October 2013.
An Garda Síochána treats the protection of vulnerable children with the utmost of importance, and our continuing work in partnership with the HSE and other agencies to ensure children's safety is testament to this.
On Thursday 10th October at 4.15pm, members of An Garda Síochána from Store St Garda station discovered a young female on O'Connell Street in a distressed state. An Garda Síochána invoked Section 12 of the Child Care Act 1991 and this female was taken into care at Store Street. This young female was then placed in the care of the HSE where she remains under an interim care order.
A major Garda investigation was launched based at Store Street Garda Station into the circumstances surrounding the discovery of this young female. This investigation was given the title Operation Shepard and an incident room was established. Specialist child interviewers have been utilised by investigators.
To date this investigation has sought the assistance of:
– Missing Persons bureau
– Interpol
– Forensic Science Laboratory
– Garda Office for Youth Affairs
– Domestic Violence and Sexual Assault Unit
– Garda National Immigration Bureau
– External agencies
The investigation has involved over 2000 man hours, and over 115 lines of enquiry, including:
– door to door enquiries
– on street vehicle and pedestrian checkpoints in the vicinity of where the girl was discovered
– seizure and viewing of CCTV from the city centre
– specialised child interviewers from throughout the country canvassed with images
– juvenile liaison officers from throughout the country canvassed with images
– Gardaí attached to Child Protection Units canvassed with images
– Social Service Youth Workers/ Homeless Services canvassed with images
– Images and description circulated nationally on internal electronic Garda portal
– Images provided to Interpol
– Trawl of PULSE system and missing persons list
– Lost/unclaimed/handed in property records examined
– Canvassing of ports, airports and train station with images of the girl
– Checking of all B&Bs, guesthouses in the city centre for people who booked and didn't turn up, or stayed and didn't return, and for any unclaimed luggage
– Checking all left luggage storage services and facilities in city centre for property that remains past its prepaid date or uncollected
– Private and public care centres canvassed with details
– Paediatric Orthodontists nationwide canvassed as she has a fitted brace
As a result of these enquiries fifteen (15) possible names were provided to investigators. These were fully checked but unfortunately her identity remains unknown as present.
In accordance with the approval given by the High Court last Friday morning, An Garda Síochána are this morning issuing an image of the child and seeking the public's assistance in identifying her.
She is described as being 5"6 in height, slim build and having long blonde hair. When found she was wearing a purple hooded top, tight dark coloured jeans, flat black shoes and a grey woollen jumper. These clothes may have been bought in Ireland.
Gardaí are appealing to anyone who may recognise the girl from the photo. Do you recognise this girl? Did you have any interactions with her? Did you pass her in a distressed state in the city centre in and around the 10th October?
Any information is vital to the investigation, and the welfare of the child. Any information passed to us, will of course be treated in the strictest of confidence.
A dedicated incident room, with a phone line manned 24 hours, has been set up in Store Street for the purposes of contact from the public. This office also has a dedicated email address.
Contacts:
Dedicated Store Street Phone Number – +353 1 666 8100
Garda Confidential Line – 1800 666 111
Email – storestreetappeal@garda.ie
Comment from Orla Ryan, Guardian Ad Litem –
"I am extremely concerned about the welfare circumstances of this young person. What we know about her, at present, is limited. It is in the child's best interests to be identified, and I fully support An Garda Síochána in their continuing investigation."