The body of a man was discovered in a drain at the side of a road at Ballinacarrigh, Ballintra at 10am this morning.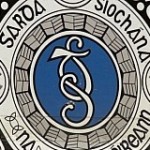 The was discovered a couple of miles from an accident which claimed the life of a farmer also in Ballintra this morning.
At first there was some confusion as to both incidents.
A spokesman for the Garda Press Office told Donegal Daily that the two incidents are in now way connected.
At this stage this appears the incident at Ballinacarrigh is an accidental death.
Tags: