The Garda Ombudsman has launched an investigation into the digging up of an area suspected to contain the body of missing Mary Boyle.
The search for the missing seven year old has been one of the biggest mysteries in Irish history since she went missing in Cashelard near Ballyshannon in March, 1977.
Claims that a clump of hair and some clothing were protruding from ground in the area were never investigated by Gardai.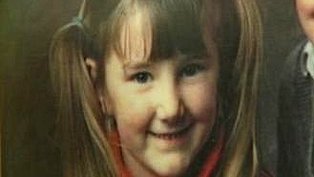 However a scanning company, Scantech, carried out a survey of the area and found the earth had been moved and something possibly lay beneath the surface.
The Sunday World newspaper carried an article on the findings and days later a team of Gardai carried out a huge dig of the area using digger machines.
Now Mary Boyle's twin sister Ann Doherty claims any evidence in the area could have been destroyed by the team of up to ten Gardai.
She made a complaint to the Garda Ombudsman and she has now been contacted to say a full statement on the matter will be taken from her.
Ann said "I welcome this investigation and hope that some explanation is given for this inexplicable dig and the apparent lack of scientific consideration and respect for the crime scene."
Tags: