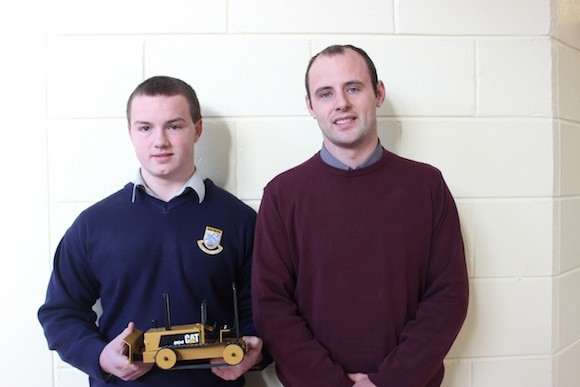 A fifth year student in Deele College, Raphoe has been awarded a prestigious award in metalwork, for his hard work on his Junior Cert project.
Jason Hunter-Gallagher who is studying for his Leaving Cert was selected from thousands of students throughout the country for his model bulldozer, which was deemed to be in the top ten best junior cert results.
Jason and his proud family will travel to Monaghan on Saturday the 16th of November to Monaghan Education Centre, where he will receive the esteemed prize.
This a brilliant achievement for both Jason and the school, where students in recent years have also been commended for their work in their Junior and Leaving Cert exams.
Jason will continue his studies in Engineering and hopes to follow a career in the industry.
And with his obvious talent and hard work, this shouldn't be a problem!
Tags: