A Donegal county councillor has demanded Deputy Joe McHugh, Dinny McGinley and Senator Jimmy Harte write to 17,146 elderly people explaining why their phone allowances have been cut.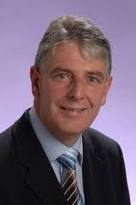 Sinn Fein councillor Mick Quinn accused the Government politicians of supporting the isolation of Donegal's older population.
And he added that Fine Gael and Labour have "betrayed the elderly people of their own county."
Quinn was commenting after the Dept of Social Protection had responded to a Parliamentary Question from Sinn Fein T.D. Pearse Doherty, confirming that 17,146 people would lose their telephone allowance in Donegal.
Quinn said: " McHugh, McGinley and Harte have supported the recent Budget which has withdrawn the telephone rental allowance from parents and grandparents across the county.
"These men live in a world of Skype, E-Mail and Text and have obviously forgotten how important it is for people from an earlier generation to be able to ring someone from an ordinary phone. It is also vital that our parents and grandparents have the security of being able to press a button in times of crisis."
Quinn continued "Neither Joe, Dinny nor Jimmy experienced any cuts in their massive salaries and expenses in the budget, yet they have the arrogance to defend a budget that targets the most vulnerable in our society.
"Have they no shame? Have they no honesty? Have they no integrity? Or is it a case of " I'm alright Jack."
And he concluded "I believe that Joe, Dinny and Jimmy should write to the elderly of our county, or, their Carers, explaining why it is more important that that they suffer cuts rather than the great and the good of the political elite."
Tags: